Protect Your Business with Our Commercial Video Surveillance Systems and Our Highly Responsive Alarm System Monitoring.
VANIK offers the latest and most advanced Closed Circuit Video (CCTV) solutions on the market today. Whether you're looking to safeguard the exterior of your facility or secure high-traffic areas in your building, such as your lobby or shipping/receiving dock, we can customize your video security solution to meet your precise needs and requirements. Installing a video system allows you to monitor suspicious activity before it turns into something more.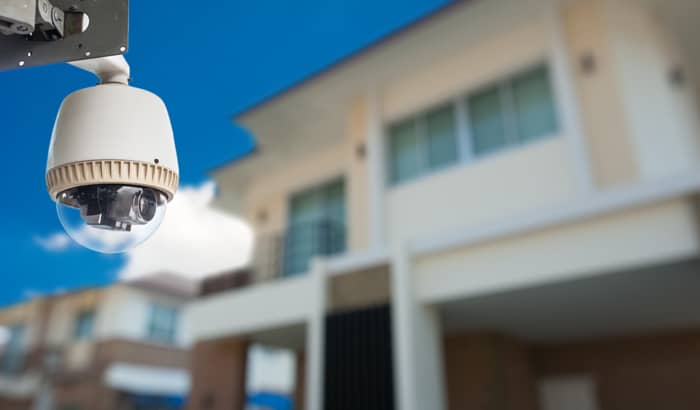 As your organization and security environment grows, our video surveillance solutions grow with you and can be integrated with a number of advanced systems—such as access control or intrusion detection—for maximum effectiveness and security. From a single camera to hundreds of cameras, Supreme will help assess your needs and design a system that will keep your employees and your property safe and secure. VANiK can even install a covert video system for employee monitoring.
Catch Slip & Falls
Enhance security with visual identification
Detect and record exits, entry and use of facility
Protect and safeguard people and property
Deter criminal activity
Visually confirm environmental events (snow, flood)
Digital Recording
Make the move from analog to digital video recording to protect key areas of concern. Our state-of-the-art DVRs offer maximum protection and numerous benefits, including:
Superior video quality
Real-time recording across multiple sites
Remote monitoring
Quick retrieval of video data
Simultaneous recording and playback
Unattended archiving
Seamless integration with other security systems
Remote Monitoring
IP-based video surveillance systems, which utilize a local network and the Internet to transmit and store digital images, allow you to monitor video data from virtually anywhere, and at anytime. The ability to monitor a single site or multiple locations remotely helps streamline operations, increase productivity and, most importantly, reduce costs. Off-site archiving of recorded video enhances on-site security by preventing local system tampering.
Thermal Imaging Cameras can be used to screen medium or large groups of people for fever or elevated skin temperature, which are just some of the many symptoms associated with COVID-19. With advanced thermal imaging technology, these cameras scan the temperature of everyone entering your facility. Whether they enter as an individual or as a group, even when wearing a mask, the system will sound an alarm; immediately notifying you and allowing you to further engage the specific individual.
join thousands who trust VANiK for their home or business