Detect COVID-19 at your location before it spreads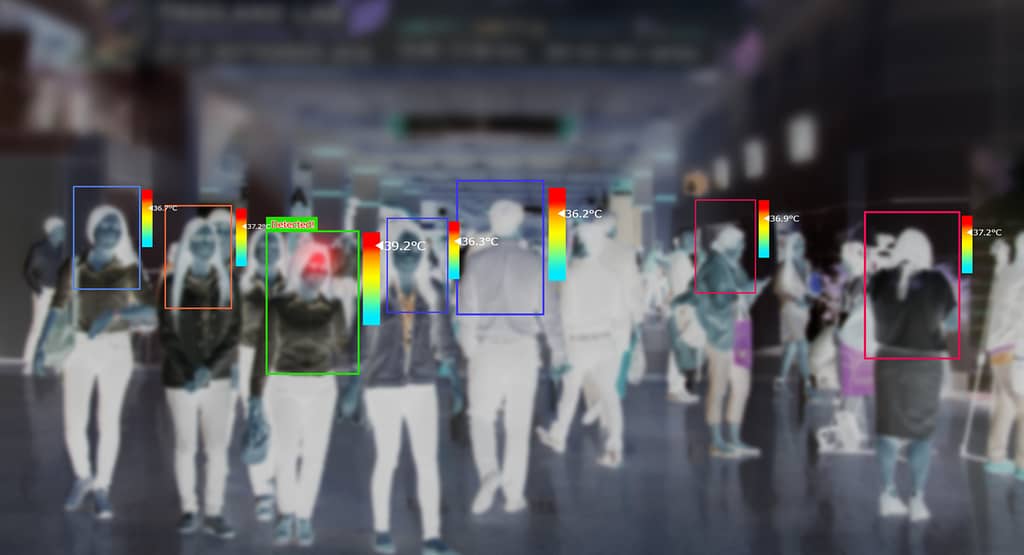 Thermal imaging cameras can be used to screen medium or large groups of people for fever or elevated skin temperature, which are just some of the many symptoms associated with COVID-19. With advanced thermal imaging technology, these cameras scan the temperature of everyone entering your facility, enabling instant detection of elevated skin temperatures. Whether they enter as an individual or as a group, even when wearing a mask, the system will sound an alarm; immediately notifying you and allowing you to further engage the specific individual.
These camera systems are great for busy environments such as:
Schools
Medical Facilities
Public/Private Office Buildings
Houses of Worship
Shelters/Group Homes
Restaurants
Thermal Imaging Cameras can be used to help mitigate the possibility of a sick person entering your facility. The safety of your staff, customers, students, congregation and vendors will always be a top priority and they will appreciate this added layer of safety you've put into place.
Join thousands of others who trust VANiK for their home or business